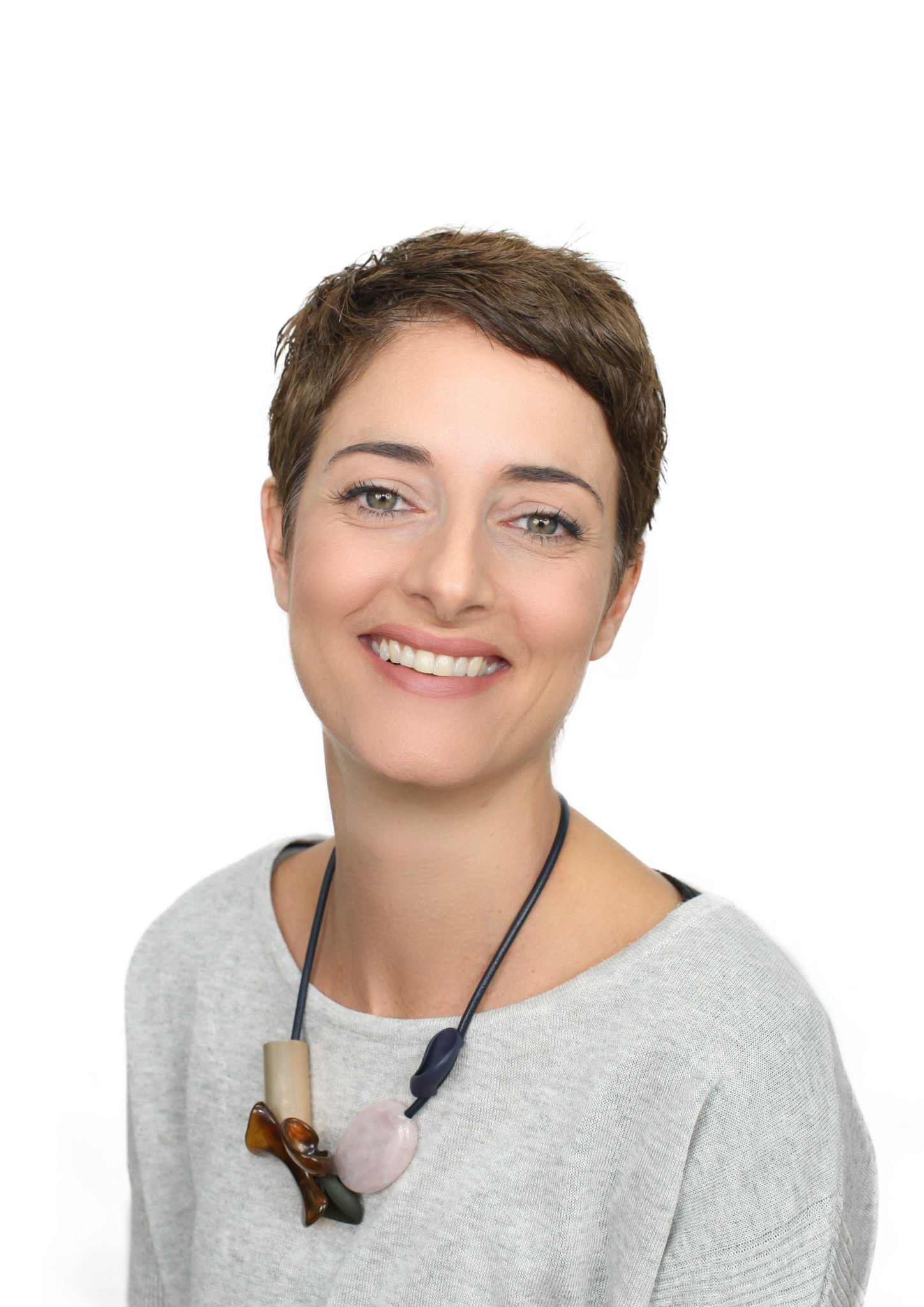 Susana Pavlou
Director
Susana has over 15 years of experience in research, policy development, and policy monitoring and evaluation with particular expertise on gender equality and violence against women. She is widely recognised as a gender equality expert and has served as a senior researcher on a number of projects and studies commissioned by the European Institute for Gender Equality (EIGE), the European Parliament, and UN Women among others. She's served as National Expert for the Network of Experts in Gender Equality, Social Inclusion, Health and Long-term Care (EGGSI), and as Independent Expert for DG Employment's Mutual Learning Programme (MLP). She has also served as Expert for the EWL Observatory on Violence against Women, and as Board Member and member of the Executive Committee of the European Women's Lobby. She is currently President of the national Advisory Committee for the Prevention and Combating of Family Violence and a Board Member of the WAVE Network. The Council of Ministers recently appointed her to coordinate the establishment the "Woman's House" a multi-agency, multi-disciplinary co-located service centre that will provide integrated services to victims of violence against women.
Susana has co-authored or contributed to a number of publications, including research reports, book chapters and journal articles, and conducted training seminars and workshops on a range of gender equality issues. She holds a BA in Political Science from the State University of New York at Stony Brook and an MSc in International Politics with an area concentration in the Middle East from the School of Oriental and African Studies (SOAS), London University.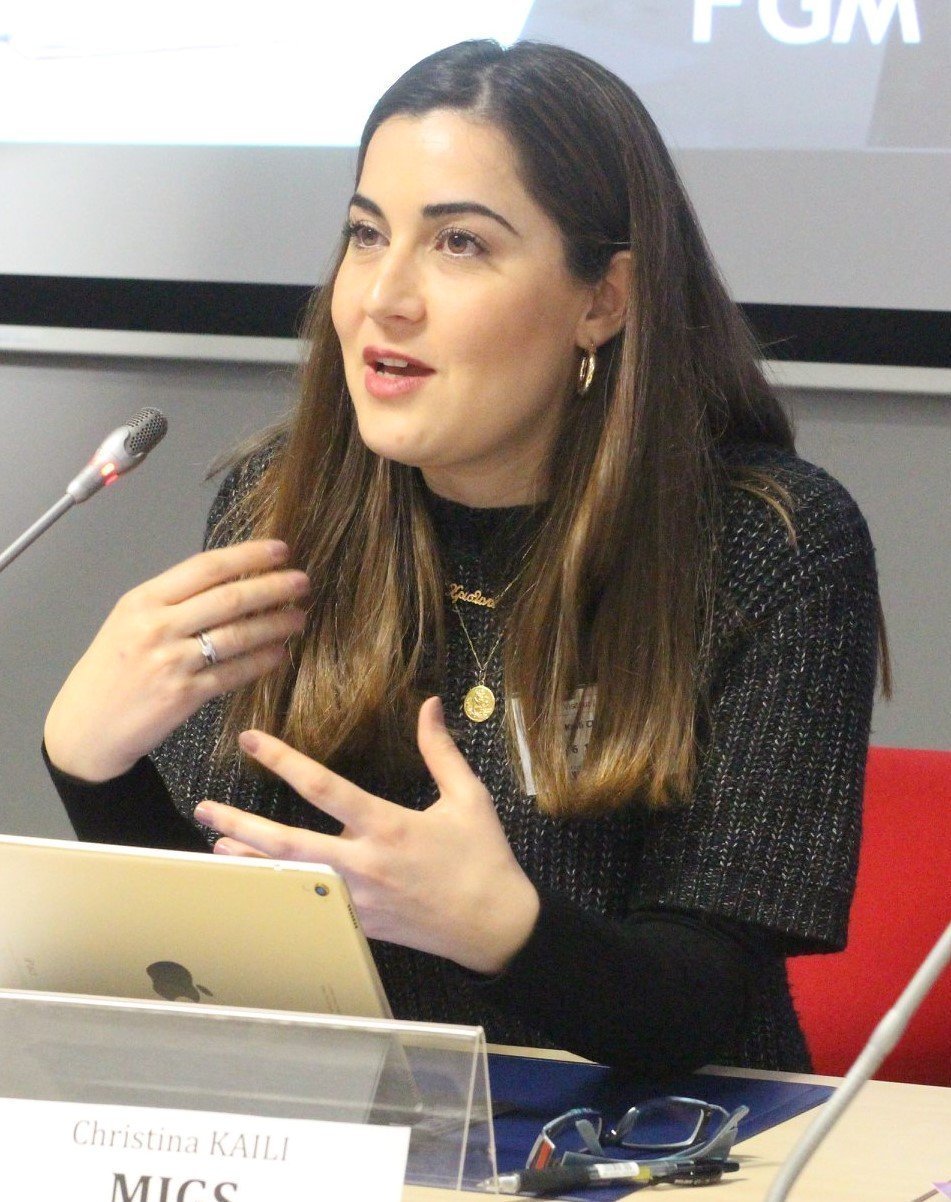 Christina Kaili
Researcher & Project Coordinator
Christina Kaili has been a Researcher and Project Coordinator at MIGS since 2008. As a gender equality expert, she has conducted research, facilitated trainings, and coordinated and implemented many national and European projects in her field. She's particularly interested in the prevention and combating of violence against women and girls, especially through education. An advocate of sexual and reproductive health and rights since 2005, she has also supported the work of the Cyprus Family Planning Association(CFPA), including a period of serving on its board (2011 – 2013).
Since 2009, Christina has been a key actor on both the national and European levels in developing and managing the movement to end female genital mutilation (FGM), including a 4-year tenure on the board of the End FGM European Network (2014-2018). She initiated and coordinated the project that resulted in the United to END FGM European Knowledge Platform, which provides targeted training to professionals dealing with those affected by FGM in Europe.
She is an active member of the Gender and Women's Rights Working Group of the Euro-Mediterranean Human Rights Network. Christina is also a member of the Primary Audit Advisory Committee of the Advertising Control Agency (since 2012), a member of the International Sociological Association, a board member of the Cyprus Women's Lobby (since 2018), and a member of the EU Civil Society Platform against Trafficking in Human Beings (since 2019).
Christina has authored and contributed to a number of publications, including research reports, teaching modules and journal articles.
She holds a BA in Sociology with a minor in Political Science from the University of Cyprus and an MA in Human Rights from University College London. She is currently working towards her PhD in Sociology at the University of Cyprus focusing on feminist theory, discourse analysis, political activism and blogging.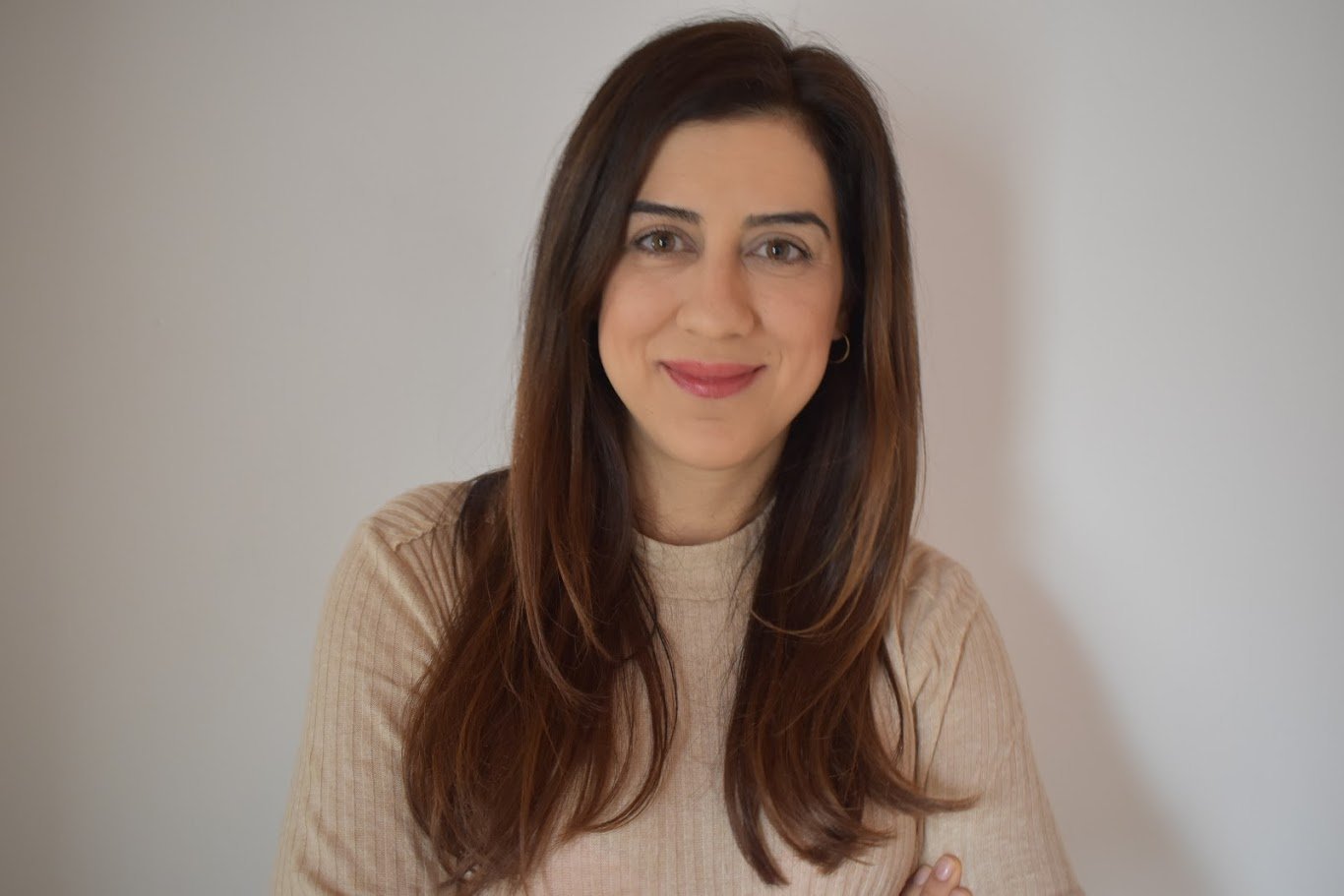 Maria Angeli
Researcher & Project Coordinator
Maria has worked at MIGS as a project coordinator and researcher since 2008. She has managed several European projects to do with gender equality in formal and non-formal education, gender and the media the gender dimension in the integration of migrants, hate speech, as well as women in decision-making roles and in history.
Since 2019, Maria has been lending her expertise in matters of gender equality as a member of the European Commission's OMC working group, which brings member states together to exchange experiences and good practices in the creative and cultural industries. She is a member of the International Network on Leave Policies and Research, having contributed the first ever comprehensive report on Cyprus leave policies. She is also the national coordinator for Cyprus in the Global Media Monitoring Project (GMMP), the largest global study of the representation of gender in media.
She has previously participated in the Euro-Mediterranean Network for Human Rights (EMNHR) gender equality working group and served for 5 years as a member of the Bioethics Committee for Biomedical Research on Human Beings and their Biological Substances (2013 – 2018).
In 2018, she participated in the European Commission's Mutual Learning Programme in Gender Equality: Women and the Media and also collaborated with the European Institute for Gender Equality (EIGE) as a national expert on the EU 28 assessment around Gender-Sensitive Parliaments.
As a trainer, she has worked with diverse audiences. She has trained journalists and other media professionals on gender balance in media coverage. She has also trained students and teachers on incorporating gender into history teaching, and on combating gender stereotypes and gender-based violence. She has also trained private sector employees, covering topics such as gender equality and sexual harassment in the workplace.
She takes a particular interest in gender in the context of the media, cultural sectors, education, history, reconciliation, as well as in leave policies, and has authored and contributed to a number of publications, including research reports, book chapters and journal articles.
Maria holds a BA in Sociology from Panteion University in Athens and an MA on Gender and Media from Sussex University in the UK.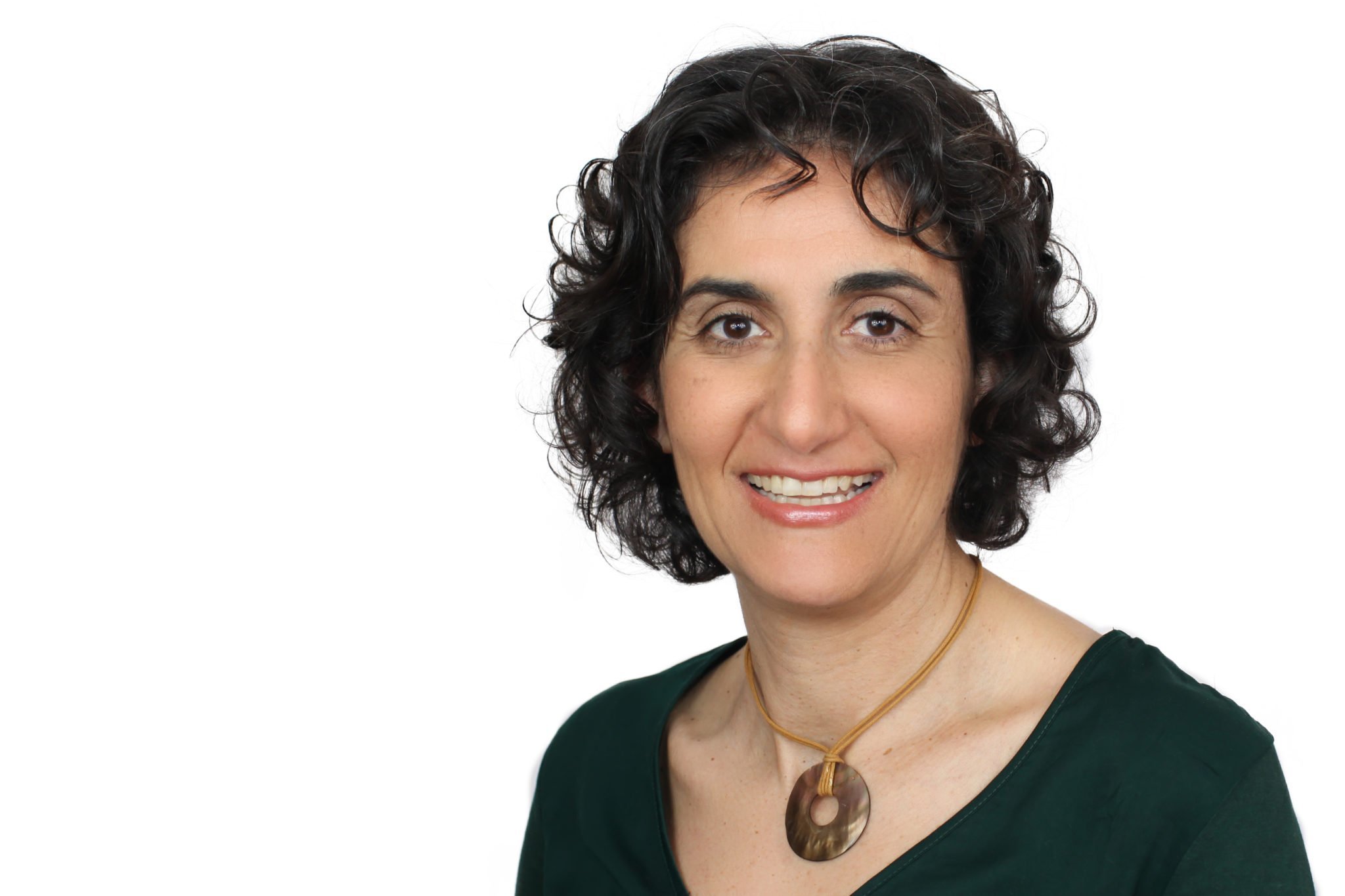 Stalo Lesta, Research Associate
Stalo Lesta has been an external associate and part of the MIGS family since 2005. She has extensive experience as a trainer, and workshop and group facilitator in diverse areas of women's rights and gender equality. These include gender mainstreaming, occupational segregation, gender-based violence (GBV), intimate partner violence, domestic violence, sex education and both online and offline GBV in young people's relationships.
She works with a variety of target audiences, including young children, teenagers, educators, school counsellors, psychologists, NGO activists, policy makers and parents. She is also the author or co-author of training manuals on gender equality, gender occupational segregation, sexual and gender-based violence, intimate partner violence, sexuality and sexual rights, sex education and youth empowerment.
Stalo has also worked as a researcher and policy analyser on many MIGS research projects: she has carried out qualitative and quantitative methodologies and analyses in (i) eliminating gender stereotypes in education, (ii) combating GBV, and (iii) empowering young people to stand up to gender-based and intimate partner violence in their relationships. Stalo holds a degree in Statistics (with a focus on Mathematics and Psychology) from UC Davis. She is also a trained psychotherapist in the Person-Centred (Rogerian) approach. She is currently finishing her Master's in Education for Human Rights and Social Justice at the Open University of Cyprus.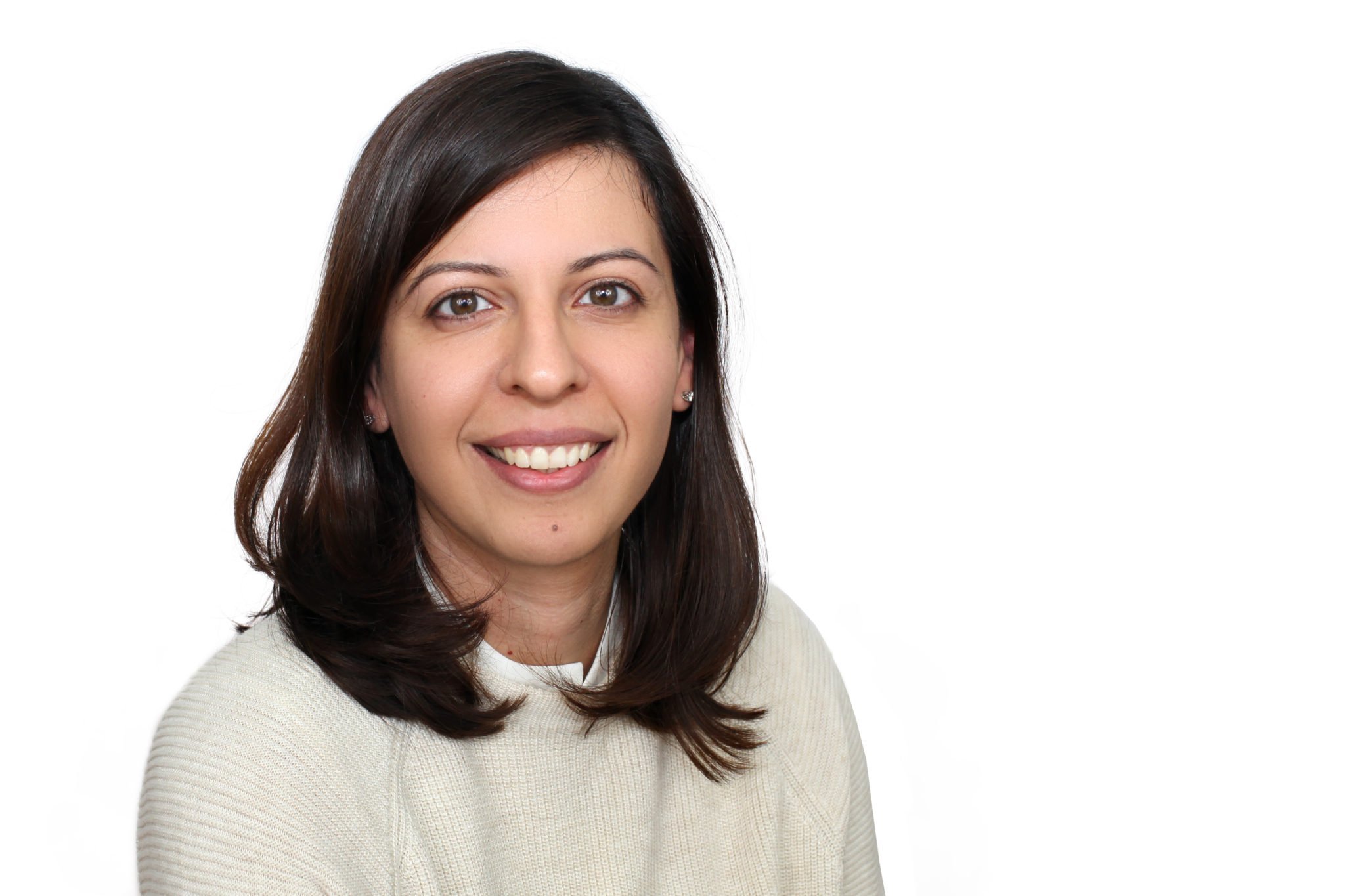 Lara Bastajian, Communications
Lara joined MIGS in 2017. She is responsible for strategic communications planning and outreach, as well as applying editorial policy across MIGS publications.
Lara has broad experience with media and organisations as a publishing and communications professional. She worked as an Editor at legal publishers such as LexisNexis and Sweet & Maxwell (a legal publishing arm of Thomson Reuters) in London. She also developed her communications experience in Brussels at the European Commission (DG Connect) where she focused on the promotion of research funding, as well as projects focusing on streamlining internal communications via the use of digital tools. She more recently co-founded the Nicosia-based creative writing agency Storyline Creatives.
At MIGS, Lara strives to communicate the organisation's message in a clear and concise manner, using diverse communications methods and tools, so as to promote awareness of gender equality and women's rights issues in Cyprus and the Euro-Mediterranean region.
Lara read Law with French Law at the London School of Economics, and also completed an MA in Publishing in 2008 at the London College of Communications (University of Arts London).